The idea of 'contribution' as what makes philanthropy possible is something we all understand. For a long time, philanthropy has equated contribution with cash money donations. But this idea of equating contributions to capital alone does not encompass the philanthropic impact of our communities. Traditional philanthropy is missing an opportunity to transform its impact by staying narrow in its thinking of what contribution can look like and achieve.
I never saw myself as a traditional philanthropist, primarily because I couldn't offer large sums of money. However, I've always known that I have a lot to contribute in other ways and I've seen that in my community in Detroit where I grew up.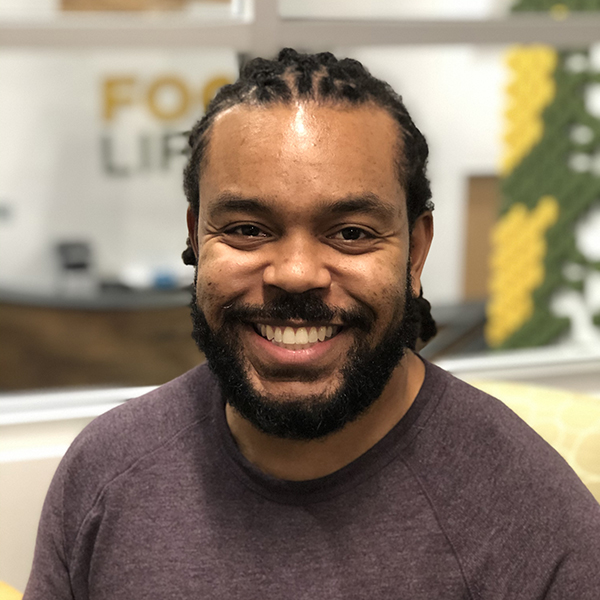 I've seen philanthropy among Black people in our own communities include mentorship, kinship care, shared expenses, donated goods, and the personal commitment to stewarding another Black person's path to success. This can mean donating money and collecting money in the community for a young person to pay for college. Also, checking in with them each year to see what other support they need. I mostly benefited from this kind of support or witnessed it as a child, with opportunities to participate on a personally meaningful level once I had my own funds or assets (books, toys, clothes) to contribute. For me, this was a blending of charity and philanthropy where I saw people with greater means (my dad's fraternity, Kappa Alpha Psi) organizing to create philanthropic impacts in the lives of Black college students each year.
As an adult, I've had an increasing economic and professional agency in my life. I've had a career as a clinical social worker, educator, counselor, and consultant, and serve as the director of Equity and Inclusion for Food Lifeline. All of these hats – plus my own love for my community and my connections with others – make up a resource of time, talent, and ties that I have to give. It took several meaningful personal connections for me to shift my thinking on how the contributions I have could be valuable in a different arena than I had contributed within before.

My journey to becoming a board member with SVP started in a pre-pandemic 2020, when my friend, colleague, and fellow Black professional Kevin Proctor brought me to a SVP event. I was not sure what to expect when entering this unfamiliar space, but I trusted Kevin and wanted to hear him out. I arrived with a preconceived understanding that most American philanthropy was a space where white wealth, built off the backs of Black and Brown folks, was invested back into white organizations. My most personal path to philanthropy was in a space of politically and socially transparent focus on the complex needs of Black youth when living in Detroit.
To my surprise, at SVP I found people who looked like me, people of all races, who were young and worked in spaces other than tech. They also had a wide variety of meaningful pathways that drew them to the space of philanthropy. It was gratifying to meet people who had all kinds of personal reasons for being engaged. For some, it was due to their personal exposure to different quality of life outcomes in the world, and for others, it was due to professional work or volunteering. Instead of encountering exclusivity, I discovered a group of individuals who were engaged, inviting, and wanted to get to know me. After introductions the program began, and Jon Kauffman took the stage.
I'm sure many of you who are active in SVP have interacted with Jon, and if you haven't you are missing out. In Jon's first presentation at the SVP event I attended, he took on a bold and unfamiliar opening. He chose transparent vulnerability, and shared why it mattered. In Jon's first presentation I witnessed him self-identify as having won the lottery of life as a white, cis, male, able bodied, and wealthy person. Even his timing in computer engineering at Microsoft was identified as a matter of personally lucky timing. His honesty about success in a system that is broken was impactful and I found it humanizing to see this stranger laying it all out there.
Jon talked about the immense growth he has experienced through his work with SVP Seattle. He spoke on how he had developed socially and interpersonally and told us about the social justice learning journey that SVP made possible. I turned to Kevin and I said, "This guy is onto something." Conversation with Jon made it clear to me that contributing as a philanthropist at SVP looked very different than I had expected when I walked in. Jon helped to model a completely different culture of participation in philanthropy than what I had expected to encounter outside of my home community.
We need to make sure 'philanthropy' is ready to invite a bigger community to contribute
My first encounter with SVP was a window into a world of pro-social engagement, a community of people from different backgrounds, with a desire to both learn and be a part of solutions no matter what they could give to make them happen. I realized I was part of this too when I was invited to become a board member. 
So far I've found all our work to be incredibly collaborative, in a way I didn't think philanthropic boards could be. Each member works hard to see eye level with each other despite the huge range in life experiences, wealth, and racial backgrounds. The connections I have made while at SVP Seattle have been transformative to my journey as a philanthropist and valuing what I have to contribute. I know the board strongly believes in the work we are doing, we want to take SVP to the next level and really change the culture of philanthropy along the way. 
I think what we are really talking about with SVP's reimagined vision for philanthropists is a concept of 'kinship care' that is a core part of many Black communities I was raised in. If a friend's business is struggling, it's a no-brainer to gather a group of 20 people who are invested in each other's well being and success to show up and support with not just their treasure, but also their ties, talents, and time. When you scale up this concept of kinship care, what amazing things might change? What might be possible if every philanthropist sees themselves as part of this personalized approach where both successes and failures are considered as part of a shared fate?
What might make this shift in perception possible is the mindset that personal relationships matter. Authentic connections at a human level between people who are ready to show up for each is a contribution. As busy as I am, I continue to make time for SVP. As busy as all of us on the board are, we make time. We are working collectively to ensure our communities' needs are being supported and met. 
In a time where people often flake out, ghost, or quit without warning, I find it very telling that individuals continue to show up for SVP, and we are attracting new members from non-traditional starting points. While many have decided to give less and do less, we have adapted to better reflect the needs of our communities. Making this important and rewarding shift to expand our community and welcome contributions of all kinds is crucial for philanthropists, especially if we want to align ourselves with the communities we serve and invite new contributions in.