By Pamela Oakes
Why is it that in 2023, philanthropists and philanthropic organizations are still struggling to wrap their heads around the idea of a trust-based approach to giving?  As an African-American woman working as a grant maker with the world's wealthiest philanthropy, I had a front-row seat to the systemic bias and inequities of industry funding practices. More often than not, BIPOC-led nonprofits are completely "invisible" to the majority of Washington state donors, donor-advised funds, family foundations and philanthropists.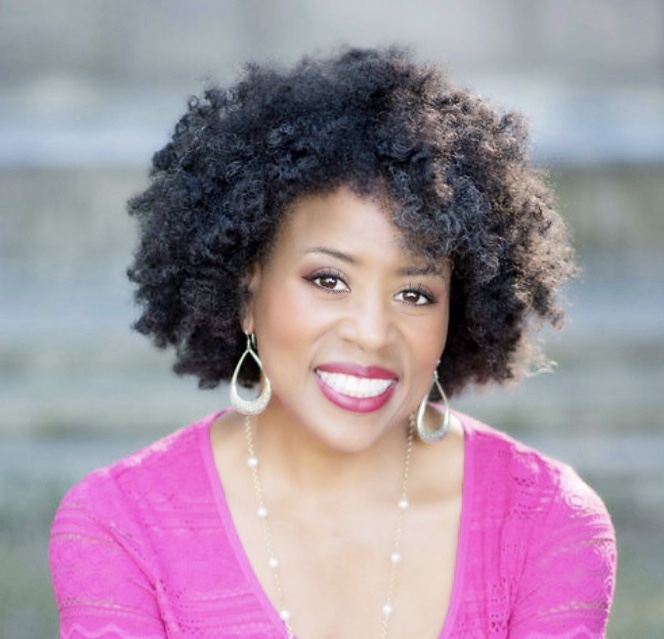 I started my consulting firm, The Profitable Nonprofit, in order to provide BIPOC-led organizations with an insider's view as to how to find funding, how to qualify for funding, and how to get on the radar of potential funders.  This focus was reinforced in 2020 upon witnessing how COVID-19 was exacerbating the existing inequities and disparities in under-resourced, under-served communities of color. Combined with the stress and trauma brought on by the year's racial injustice and civil unrest, 2020 dumped a unique set of challenges on the nonprofit organizations serving these communities.
During times of crisis, community members turn to community organizations for help and assistance and those organizations are overwhelmingly the grassroots nonprofits who the community already know and trust; are representative of the community culture and/or language; are endorsed by community leaders; and most importantly, are easily accessible to community members because the nonprofits are located IN the communities they serve. While demand on these BIPOC nonprofits has increased, their infrastructure to meet the growing needs has not.
That's why I was excited in the fall of 2021 to join Robert White as co-chair of SVP's New Grants Committee. It was refreshing to work with an organization willing to acknowledge the exclusion and distrust in how traditional philanthropy operates. This distrust is exemplified in complex grant applications and burdensome reporting structures that require over-burdened, under-staffed nonprofits to prove their worth based on foundation-defined standards.
Contrary to popular belief, trust-based philanthropy is not a new concept. It has long been practiced and embraced worldwide by enlightened funders who recognized the need to shift power in order to stay in right relationship with communities. In addition to unrestricted funding, and a streamlined application process, a trust-based approach centers relationship-building, mutual learning, and transparency between funders and the BIPOC-led organizations that have been historically excluded from the philanthropy table. Philanthropy is a resource-rich and power-rich space that has the potential to be truly equitable. The question is are we willing to lead the change?

Stepping up to the potential of trust-based philanthropy
SVP's increasing prioritization and practice of trust-based philanthropy is aligned with my own approach and the needs I've long advocated for as a philanthropist and grant maker. A new chapter is opening now through our reimagined vision as a philanthropic community, and now we need every stakeholder to commit whole-heartedly and loudly to a new way of working.
I've seen hundreds of examples of Black and Brown organizations being on the cusp of unprecedented success, if only funders would take the barrier of low investment out of their way. This means inviting donors to the practice of giving high-dollar, multi-year, unrestricted, low-barrier grants to grassroots and/or emerging BIPOC organizations. Through a commitment to impact grants, SVP would demonstrate their full trust that the lived experiences and world-altering innovation that are already present in BIPOC communities can power significant change coupled with our significant support.
Like most organizations in this space, SVP still has a long way to go. We live in the wealthiest country in the world that has systematically funneled ½ of the world's wealth into the hands of 6 White American men at the expense of its Black and Brown citizenry. Philanthropists are not doing organizations a "favor" by trusting them with major, no-strings gifts. On the contrary, a trust-based philanthropic practice is true social justice, and a "duty" to redistribute wealth back into the communities from which it was taken.
In the past SVP has been known as an organization that gives huge impact grants that enabled non-profits to scale dramatically, hire more staff and fill their need – unfortunately those historical impact grants were and are extremely rare for BIPOC organizations to receive. What's stopping us now? We need to let go of old assumptions, reflect on our comfort and control, and embrace a different approach. We also need to go above and beyond to re-establish trust with BIPOC philanthropists to help us realize our reimagined vision for doing things differently.
Change in philanthropy's culture will not happen overnight, it will be an ongoing process of unlearning and learning. But if we are willing to do the work, together our SVP Seattle community can bravely turn the page on a new chapter in philanthropy.