Are you passionate about supporting the potential of young people in our communities? Then you'll want to get to know CHOOSE 180, a local nonprofit that is working tirelessly to build alternatives to the criminal prosecution and incarceration of young people in our region.
SVP Seattle has been all-in with the CHOOSE 180 team for 18 months, since they joined us as a grantee partner in March 2021. But our journey with this organization really started when Executive Director Sean Goode participated in Fast Pitch 2020 and went on to win "Best Pitch" for established non-profits. Over the years, we've watched CHOOSE 180 evolve into a powerhouse of innovative ideas and community relationships.
Back in 2021, we made a commitment to change how we approach philanthropy through our Reimagined Vision and New Grants Committee. CHOOSE 180 is the first grantee to be part of this new chapter in SVP Seattle's history.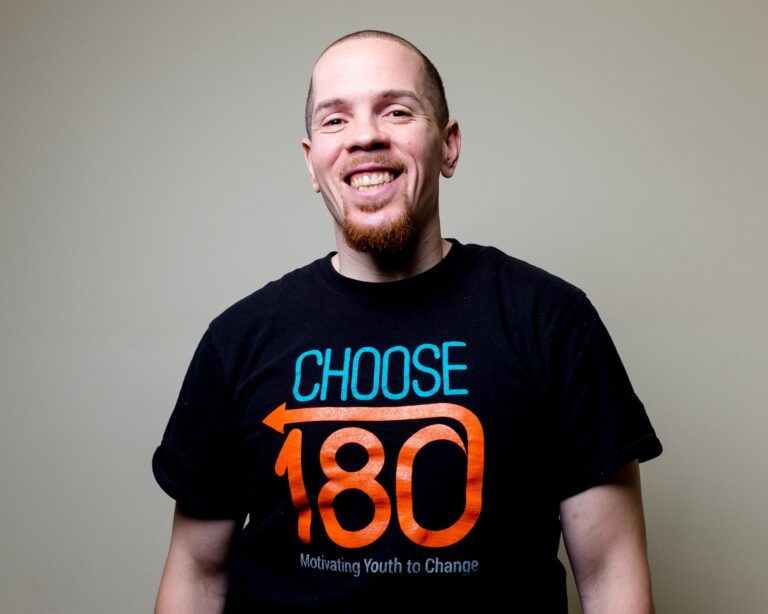 "People don't change, but they heal and become more of the person they intend to be…we want people to see that young folks are possibilities to be developed, not problems to be solved."
-Sean Goode
CHOOSE 180 envisions a future where young people's first option is restorative practices rather than traditional prosecution. The team's work on alternatives to the school-to-prison pipeline has taken many forms since the organization's inception, and the past several years of social and political upheaval have led to new ideas, tools, and programs for young people.
Counseling Programs
CHOOSE 180 recognizes how difficult the last few years have been, especially for young people. From switching to online learning due to COVID, to the red-hot political climate and society's extended reckoning with racial injustices, young people are learning how to grapple with these issues while they pursue their own healing. CHOOSE 180 has always focused on developing programs that aid the healing process. One way is through their counseling program, which meets young people where they are, both physically and mentally, and reduces as many barriers as possible to provide mental health support.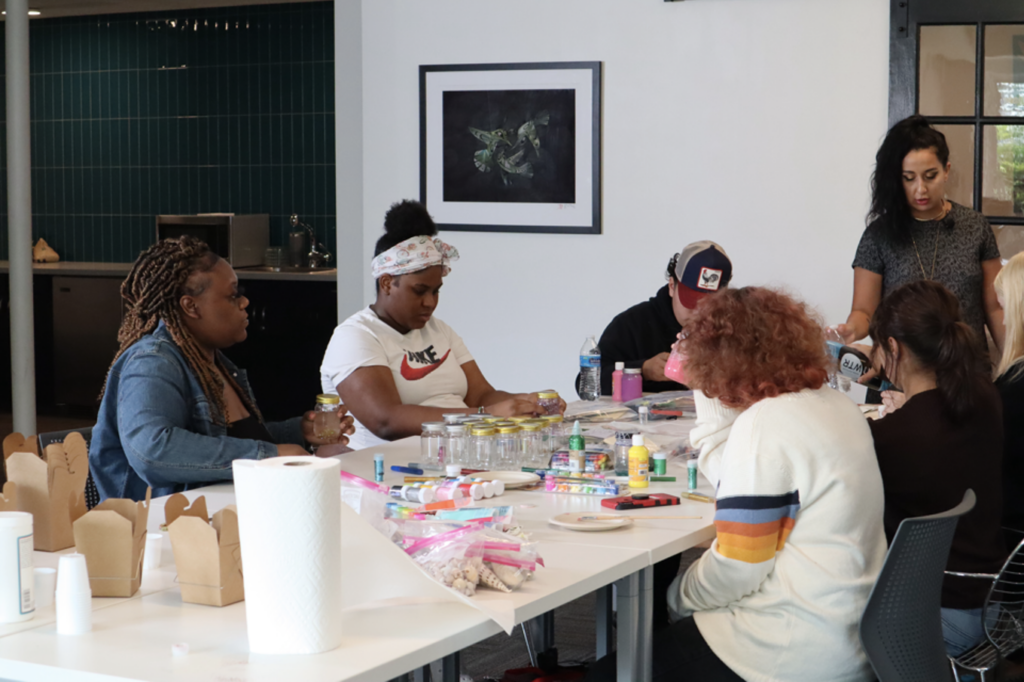 In June of this year, the organization added Expressive Arts Therapy to its counseling program.. Programs like this can be used as an alternative for young people who are in the beginning phase of their healing journey and may not be ready for talk therapy. You can learn more about their new program here.
New Youth Cohort
CHOOSE 180's Youth and Young Adult Advocacy Program is a space for young people who have been impacted by the criminal legal system to build community and advocate for systemic change. CHOOSE 180 is accepting applications for its third cohort of youth and young adults, across King, Pierce and Snohomish County. For ten months, this cohort will work together to learn the tools to become successful advocates of change. This includes building civic knowledge, exploring advocacy techniques, and building public speaking skills.
"The CHOOSE 180 Youth and Young Adult Advocacy Program is important because we are cultivating a space with young people that allows them to innovate solutions to systemic issues that affect their communities and livelihoods together."

-Kyeshia Likely, Advocacy Manager
Taking a Learning Journey Towards Justice
CHOOSE 180'S work is embedded in South Seattle, and the legacy and history of inequality and injustice in South Seattle communities have deep roots that go beyond the Pacific Northwest. This fall, its team members will be taking a learning journey into the American South, learning more about the Civil Rights movement, the intersecting ways that harm manifests, and what repairing broken systems looks like in modern-day communities.
Get Involved
Want to see the healing programs in action? Don't miss Evening of Choice at Axis Pioneer Square at 6:00 pm on October 19.  SVP Partners are invited to attend and participate with their time, treasure, or talent. More details and RSVP here.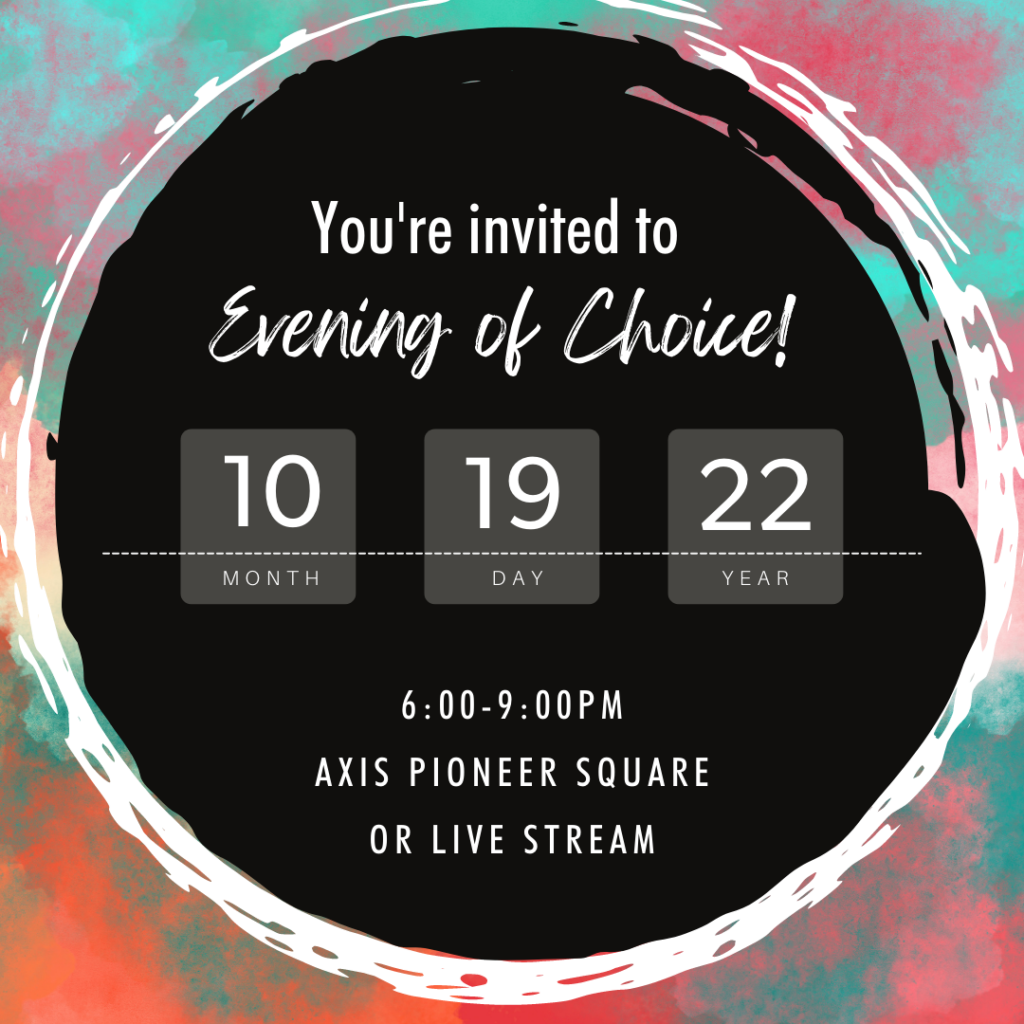 Additional ways to engage with CHOOSE 180:
Sign up for the newsletter on their

website
Check out their Get Involved page
Follow and interact with their social media