We are excited to announce our newest Grantee Partner is Look, Listen and Learn!
Look, Listen and Learn (LL+L) is a local children's television program that merges early learning, the arts, community, and racial justice. LL+L programming is focused on supporting Black, Indigenous, and people of color (BIPOC) families and caregivers by providing in-home learning tools and culturally relevant storytelling, social-emotional skills, and messages of love and hope.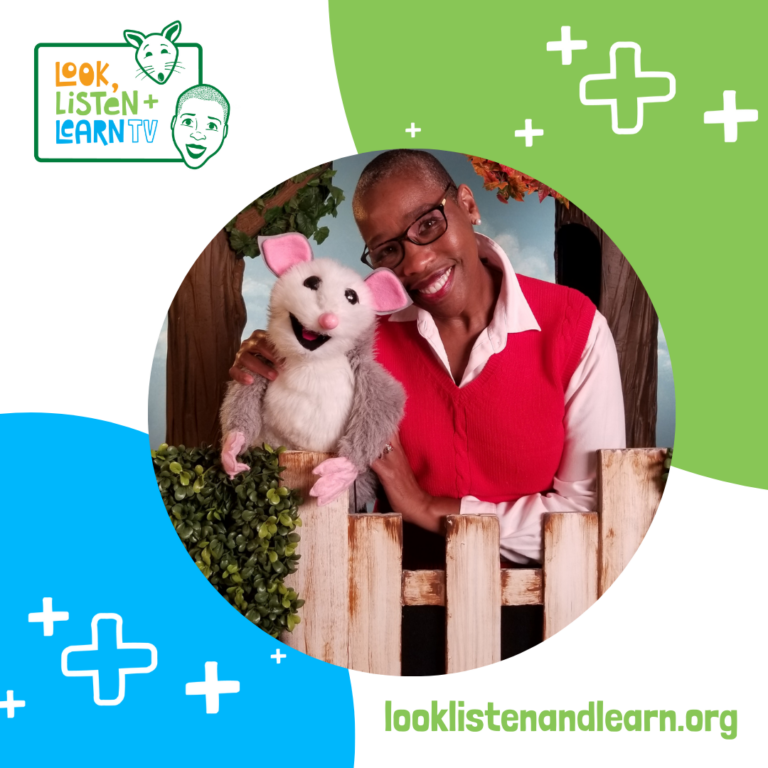 "On behalf of myself and the entire team of Look, Listen and Learn, we are THRILLED to be the latest SVP multiyear grantee! Our show co-host, Possum, tells me that this news is more exciting than a bowl of Mama Possum's Bugberry Pie! We can't wait to work together to bring early learning, radical joy, and racial justice to BIPOC families in Seattle and beyond."
Val Thomas-Matson,
Founder + Executive Producer
We are so looking forward to sharing a learning journey with you, Look, Listen and Learn – welcome to the SVP Seattle community!

SVP Seattle is evolving how we enter long-term relationships with grantees, and how we redistribute wealth through grantmaking, as part of our Reimagined Vision for philanthropy.
We are learning through doing, through programs such as our New Grants Committee, which piloted a trust-based approach to offer this new multiyear grant to Look, Listen and Learn. You can read more about our low-barrier approach to this new grant here.
Letting go of traditional power dynamics in grantmaking can be uncomfortable, but if we want to address the roots of persistent racial and social inequities, we believe change and experimentation are necessary.