What does stability look like for Native communities and the nonprofits who serve them?
United Indians of All Tribes Foundation has been a lifeline for greater Seattle's Native peoples for more than fifty years. Founded by a group of Northwest Native Americans and their supporters and led by the late Bernie Whitebear, United Indians provides essential services through a culturally-relevant approach that honors the resiliency of urban Native peoples and centers the diverse cultures they represent.
From an innovative early learning preschool rooted in Indigenous and play-based curriculum, to important housing and support services for youth, elders, veterans, and people experiencing homelessness, United Indians is serving its mission: reconnecting Indigenous people in the Puget Sound region to their heritage by strengthening their sense of belonging and significance.
SVP has been proud to support United Indians for the past four years as a grantee. We are celebrating their graduation in 2023 with a look back at how our community's giving and service has worked in partnership with United Indians' growth.
The quest for a secure future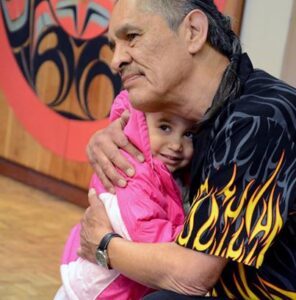 Native families often face a difficult existence in Seattle, from cost-of-living challenges to disconnection from their cultural roots.
Over the last 15 years there has been an exodus from central Seattle as Native families are priced out, moving further away from services like the ones United Indians provide out of its home in Discovery Park. In tandem with the affordability crisis, many individuals moving to greater Seattle for economic opportunity (some from reservations) have limited links to their identities as members of tribal nations and can become isolated from traditional networks of support.
United Indians sees these community needs as both challenge and charge. Their work is about helping individuals and families avoid assimilation into systems that aren't serving them while providing resources that reinforce the socio-economic strengths that already exist within Native families.

In order to be strong for its community, United Indians has also been on a journey to strengthen its own foundation over the past several years. When Executive Director Michael Tulee first began receiving SVP grant funding and skilled volunteer support, he shared there was some important groundwork needed to enhance United Indians' capacity.
Stabilizing funding sources was a major goal at the start of our SVP partnership. City, state, and federal funders had been unevenly resourcing United Indians work for many years. Many grants provided only minimal support for administration of program services, forcing United Indians' staff to carry enormous burdens in order to effectively run its programs. Instability and turmoil threatened the organization's ability to survive, and things needed to change.
How United Indians gained higher footing
When United Indians first started working with SVP, it was on the verge of budgetary and staffing collapse. Today, the organization has a budget of more than $10 million and 90 employees, more than tripled from when we started together. What made the organization's increased security possible?
After Michael brought Lead SVP Partner Terri Cole on board, they strategized together about how to set United Indians on a path to financial stability. Michael says that "Terri advised us that we should commit to our strengths at hand. Instead of chasing additional dollars at a rapid pace, we should focus on proving the great value we provide to the community."
Patiently and systematically, United Indians did just that, and saw small grants coming their way tied to program successes. Things began to snowball, and bigger grants began to follow, with SVP's sustaining annual support helping to fill in gaps along the way. Michael says "We saw immediately that the support SVP provided us would be important, but we didn't realize at the start how transformative the partnership would be, especially when it came to putting systems in place that set us up for long-term sustainability."
As more stability brought opportunities to lighten the load through additional hiring, SVP and United Indians also worked together on a staffing plan. To help manage growing pains, United Indians hired a COO and an HR Manager for the first time. Michael says "this foundational employee support really helped keep us in the right relationships with our staff, and increased opportunities for training and job satisfaction."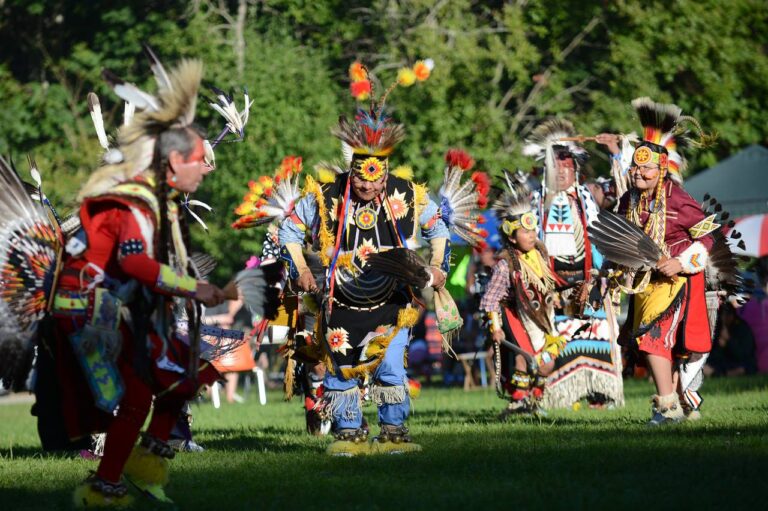 Although COVID-2020 brought an additional layer of chaos and difficulty for United Indians community members and its staff, the organization has seen real improvement in employee turnover rates and has improved its competitiveness on salaries. Michael says, "Our employees believe there is a better way of life for the clients we serve, and they know they have a role to play. We can support our employees' determination by being just as determined to show up for them."
Stability is now in reach, but United Indians is still looking to the future. There is much more work to be done to advocate with funders for gaps within the current systems that fund Native-specific needs. Social support for resiliency at the Native family level – addressing the roots of inequity such as poverty, access to education, and mental health services – is woefully underfunded, as is funding that is tied specifically to reinforcing Native identity and community connections.
In addition, United Indians is continuing to pursue partnerships with non-Native peoples within its board structure, continuing to strengthen the organization's fundraising capacity beyond public sources.
You can help United Indians continue on its path by saving the date for United Indians' annual Gala in September and continuing to learn about its programs, and the cultures of Native communities that it serves.