How do you effectively build and nurture intergenerational leadership?
Meet WA-BLOC, an organization working at the intersection of education and social justice in South Seattle's Black and brown communities. Building strong, literate, empowered youth leaders in grades K-12 is what WA-BLOC does day in and day out, and SVP is proud to support WA-BLOC's grassroots, collaborative approach to systemic change.
A transformative approach to educational programming through a Restorative Justice lens is a hallmark of how WA-BLOC makes an impact. From elementary to high school, developing young people into leaders requires equipping youth to unpack the root causes of injustices and heal from within, so that they can become changemakers in their families, schools, and communities.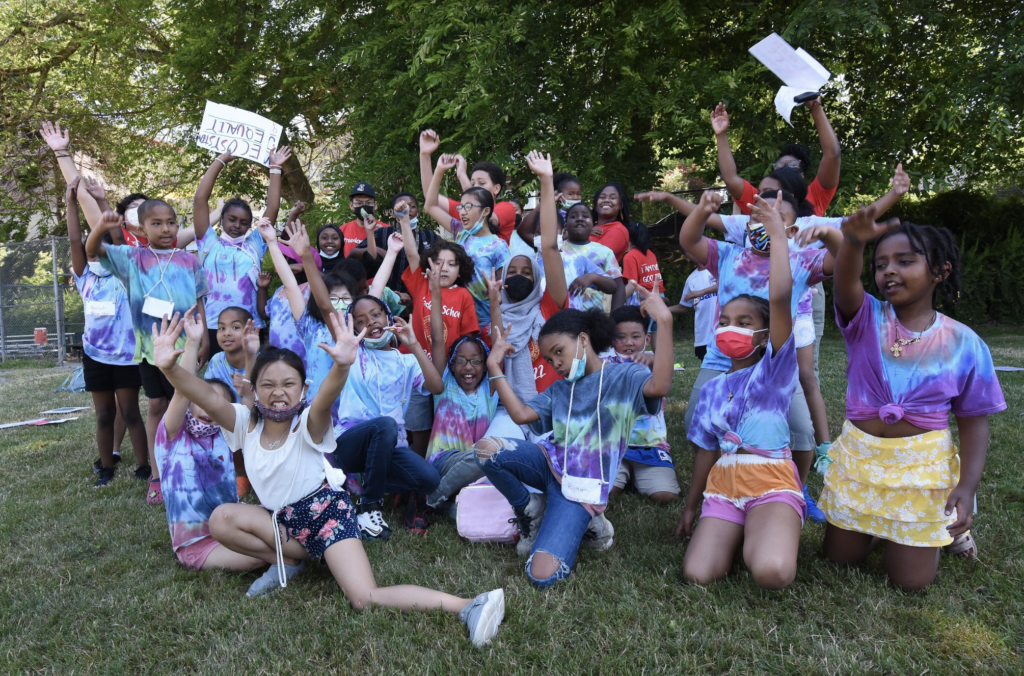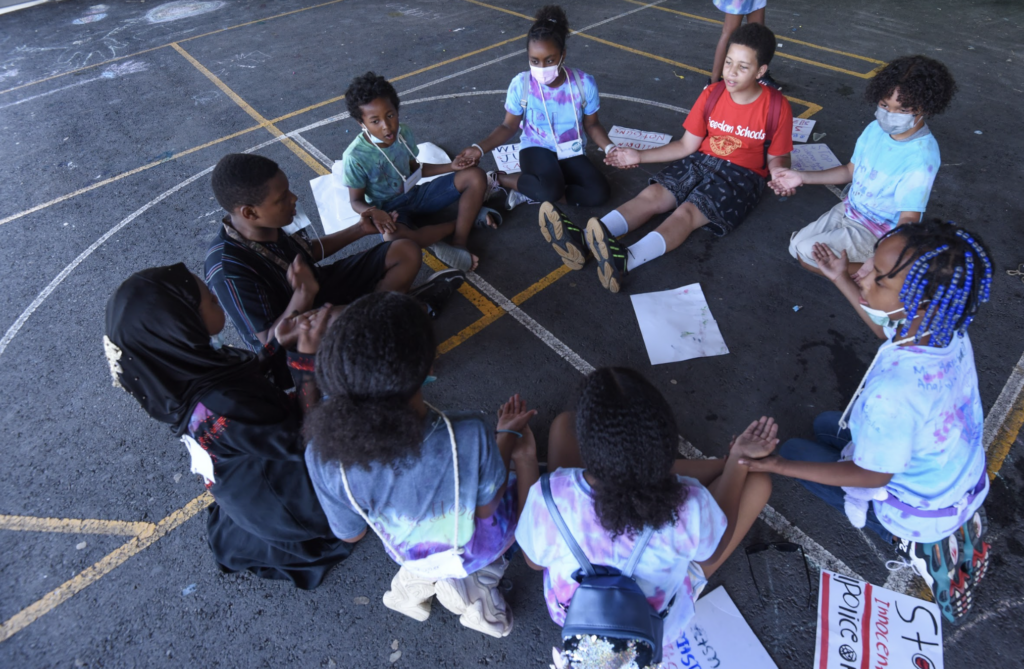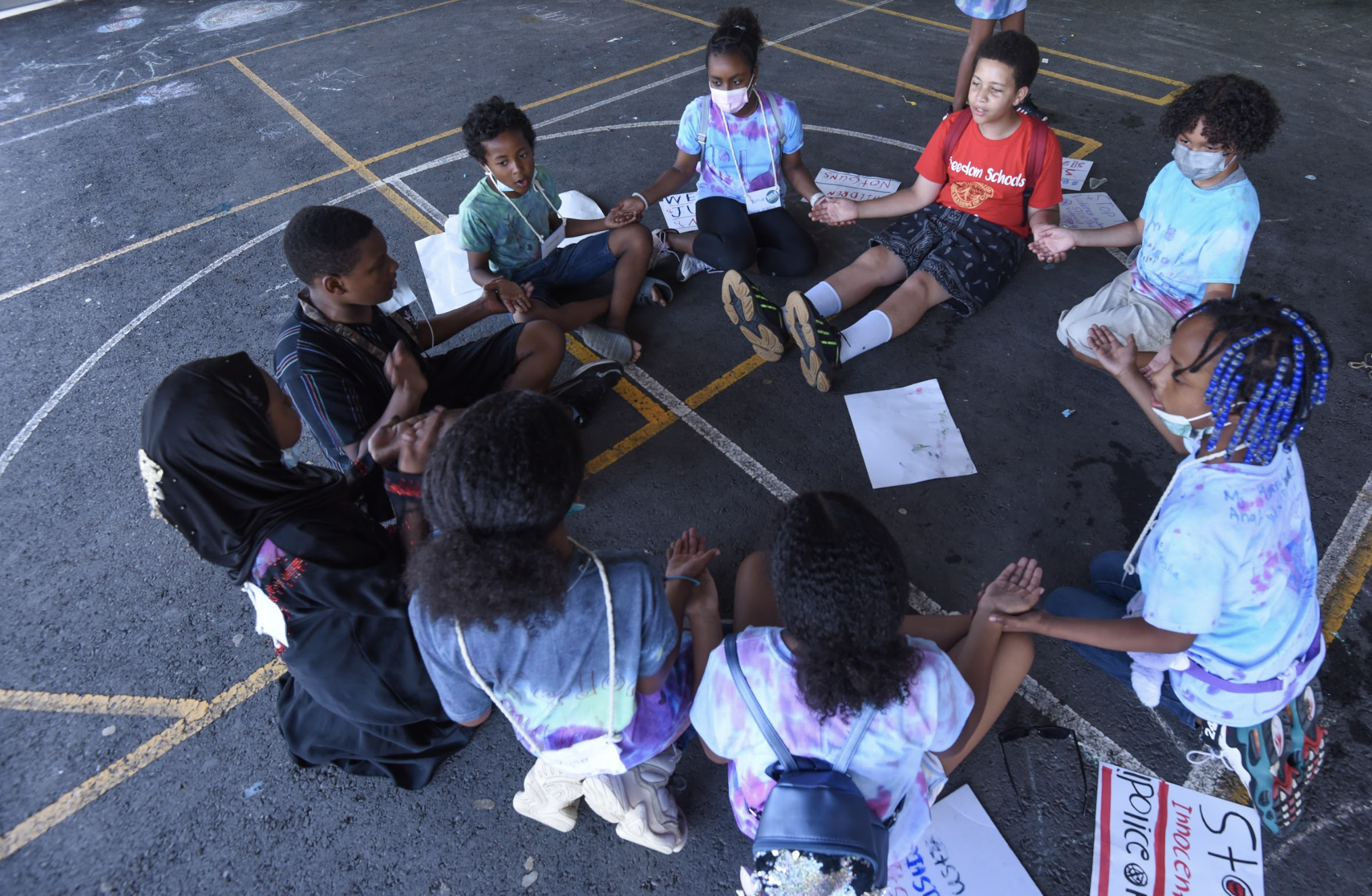 The impact of Freedom Schools on learning and community

In 2015, WA-BLOC began its work with Freedom Schools (with roots in the 1960s Civil Rights movement), in partnership with the Children's Defense Fund. WA-BLOC's six-week summer school program provides a transformative educational experience for Black and brown youth, preventing summer learning loss while centering culturally relevant literacy, social action, and positive identity development. Joy and liberatory education go hand-in-hand, in a space set apart from traditional school disciplinary systems that allows young leaders to build community and intention.
Since inception, WA-BLOC's Freedom Schools has employed over 75 Black and brown college-aged students from southeast Seattle as instructors. This employment supports the continuation of their career pathways into education, youth development, and community organizing through peer mentorship, and also offers ongoing employment opportunities during the school year. You can contribute to support the 2023 Freedom Schools here.
Creating change inside the school system
Working with multiple public schools across South Seattle, WA-BLOC provides space for healing and joy among Black and brown youth and works to transform school systems that have historically perpetuated cycles of trauma and harm.
Students are equipped through WA-BLOC's Restorative Justice programs with the tools they need to build community and help resolve peer-to-peer conflicts. At Emerson Elementary, over 80 3rd-5th graders have learned about the practice of Circle Keeping, its Indigenous roots, and how to have intentional dialogue and practice peacemaking during conflicts as peer "Peacekeepers." With WA-BLOC's support, every classroom also participates in weekly community-building circles, creating a school culture that accelerates social-emotional connection and skill building, student voice, and academic learning.
School administrators and school staff can also access aligned professional development training opportunities, which has led to the diversion of more than 15 student suspensions through the use of Restorative Justice practices and decreased instances of harm throughout the school year.
More recently, at the systemic level, WA-BLOC and Seattle Public Schools are collaborating to host a dynamic two-part event and an ongoing community of practice to connect the Restorative Justice community across the school district, strengthen the relationships and support in this community, build shared definitions, and a unified vision for Restorative Practices. Attendees include Seattle Public Schools staff, administrators, and community from dozens of schools who are working hard to make Restorative Practices and Restorative Justice embedded into Seattle Public Schools.
Get involved with WA-BLOC


Sign up for the
WA-BLOC newsletter
to stay up to date on upcoming events for Black History month in February 2023, calls to action for advocacy support on issues affecting Seattle Public Schools, and other ways to support their work.