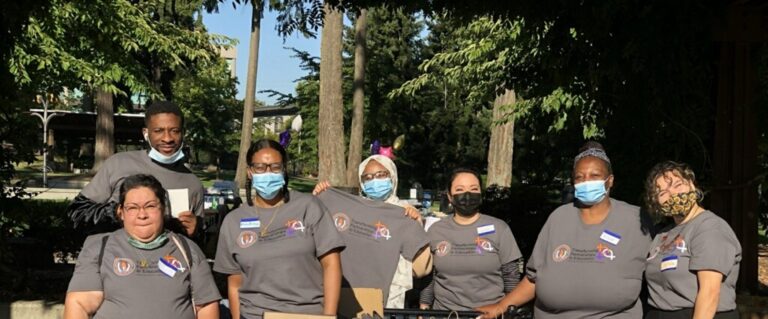 Background: Supporting Partnerships in Education & Beyond (SPEB, formerly Somali Parents Education Board) was founded in 2014 by a group of Somali mothers coming together to advocate on behalf of immigrant families in the education system. Over the last 8 years, SPEB has grown to support other communities of color facing similar issues by advocating for change in their schools, districts, Washington State, and nationwide. SPEB serves immigrant families and Black, Indigenous, and People of Color (BIPOC) communities in King, Pierce, and Thurston Counties.
About the position: Fundisha Tibebe, SPEB's first Development Lead, is a dynamic emerging leader and former RVC fellow who is building systems for the growing organization. She seeks a mentor who can meet regularly to assist in problem-solving, project prioritization, and fundraising strategy and tactics.
Characteristics of the ideal mentor:
Fundraising experience, especially in grant writing and management, and fundraising strategy and tactics
Understands and lives SVP's racial equity and justice principles
Flexible, creative and comfortable in an evolving environment
The SVP mentor will help refine and implement capacity-building projects related to development. need  Possible projects include: developing and documenting fundraising procedures, strategizing around how to best build relationships and steward donors, creating an archive of materials for grant applications.
Contact: Sherri Wolson, SVP Lead Partner, sherriwolson@gmail.com, 206-369-4124